Top Questions To Ask To A Holistic Drug Rehab Before You Join
When finding the best
holistic drug rehab
for you or your loved one, it's essential to ask the right questions. In addition, it has become critical to pick a suitable rehabilitation facility as it will be the determining factor of a successful recovery.
So, whether you are checking rehab centers for yourself or a loved one, make sure to ask the following questions:
What Are The Success Rates Of Your Rehab?
It is one of the most important questions to ask as it will give you an idea of whether the facility is effective in helping people achieve sobriety. In addition, it's essential to inquire about long-term sobriety and relapse rates.
You can also check their website or any independent reviews to see what other people say about their success rates. You have to be very confident about the rehab's success rates before you make a decision.
What Treatment Methods Do You Use?
The next question to ask is about the type of treatment methods they use. A good rehab center will tailor its treatment programs according to the needs of each patient. The type of treatment will also differ depending on the severity of the addiction.
For instance, someone with a mild addiction may only need outpatient treatment, while someone with severe addiction may require inpatient treatment. The most common treatment methods in
holistic drug rehab
include detoxification, counseling, and
behavioral therapies
.
What Is Your Approach To Treatment?
It is another critical question to ask as it will give you an idea of the facility's philosophy and how they approach addiction treatment. A good rehab center will have a holistic approach to treatment, which means that it will address the physical, mental, and emotional aspects of addiction.
This is important because addiction is a complex disease that requires more than just detoxification or counseling. The best rehab centers will also offer yoga, meditation, and acupuncture treatments to help patients achieve complete recovery.
Do You Have Any Accreditations?
When you are looking for a
holistic drug rehab
center, it's essential to make sure that they have the proper accreditations. This will give you an idea of the quality of care you can expect from the facility.
As addiction recovery is a serious matter, you need to be confident that you are entrusting your loved one to a reputable and accredited rehab center. Some of the accreditations.
What Are Your Treatment Programs And Methods?
Different rehab centers will offer different types of treatment programs. For example, there are those that offer inpatient programs, while there are also those that provide outpatient services. There are also those that focus on detoxification, while there are also others that provide counseling and behavioral therapy.
When looking for a drug rehab center, it is vital to ask about the different addiction treatment programs and methods they offer. It will give you an idea of the kind of care and treatment you or your loved one will receive.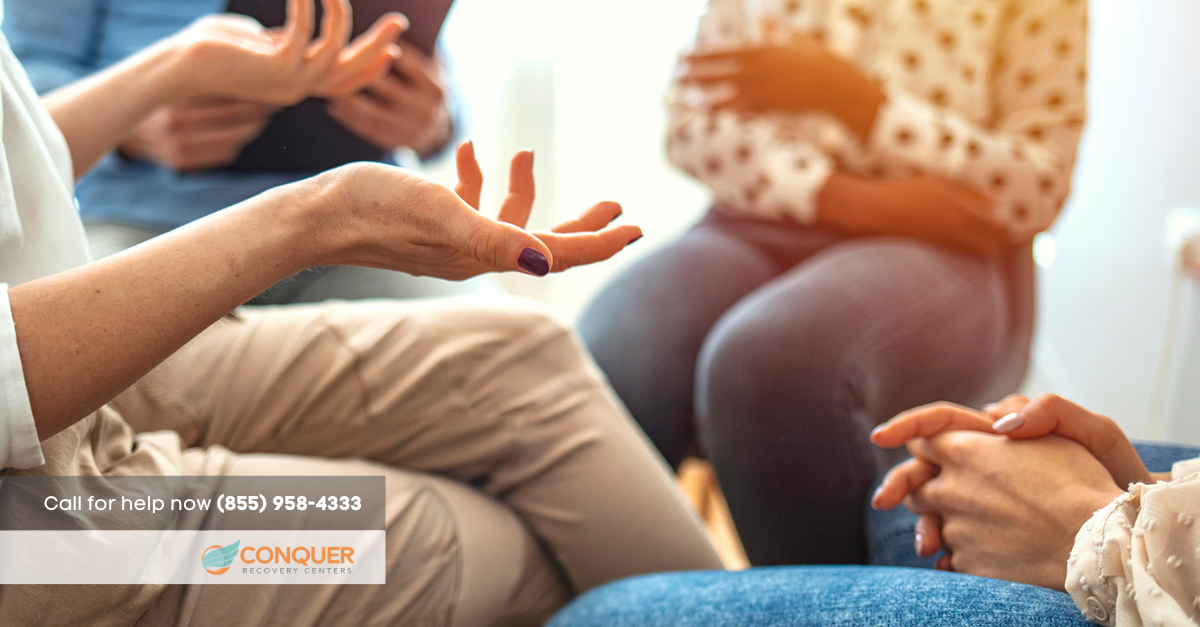 Contact The Best Holistic Drug Rehab Today!
Conquer Recovery Centers is the best
holistic drug rehab
offering evidence-based treatment methods in an intimate and nurturing environment. We have a team of highly qualified and experienced addiction specialists who will work closely with clients. Call the Conquer Recovery team to book an appointment.