How Can An Alcohol Rehab Save Lives Before It's Too Late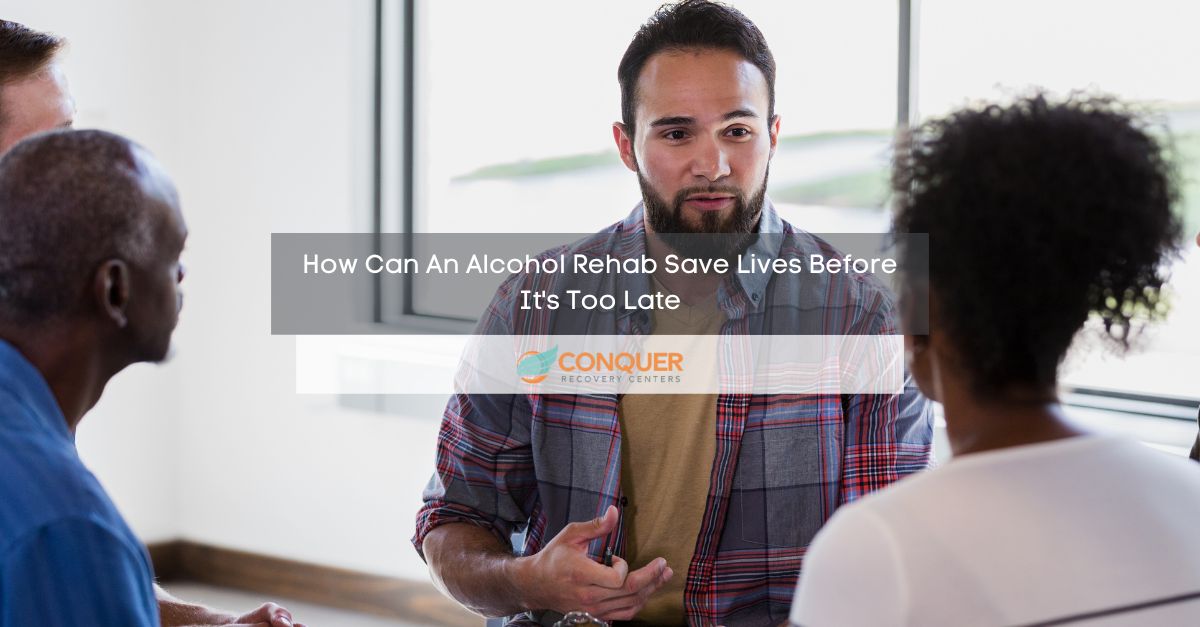 How can Alcohol rehab centers save lives before its too late
There is a very thin line between alcohol abuse and alcoholism. Alcohol abuse is when a person drinks too much on occasion. They may not think they have a problem and may not realize the consequences. Alcoholism, on the other hand, is when a person is physically and psychologically dependent on alcohol. It is a serious problem that individuals should not overlook and consult an
alcohol rehab
for immediate help.
Alcohol abuse can lead to serious health problems such as liver damage, heart disease, cancer, and strokes. It can also lead to accidents and violence. If you or someone you know is struggling with alcohol abuse, please get help from an
alcohol rehab
center as soon as possible. On this note, let's dive into how rehab can save lives.
It Offers A Safe And Structured Environment
Rehab provides a safe and structured environment for people struggling with addiction. Detoxing in a safe and monitored setting is vital to avoid complications.
Withdrawal symptoms
can be challenging, and a professional detox center will offer 24/7 supervision to ensure patients are comfortable. Moreover, they will also have access to medical care if needed.
It Gives You Time To Reflect On Your Addiction
Rehab gives you time to reflect on your addiction and its impact on your life. It is a chance to hit the reset button and start fresh. People often need to get away from their everyday surroundings to think about their addiction and how it has affected them. When individuals stay among people with the same mindset of getting out of the addiction, it gives a sense of hope and motivation.
It Teaches You New Skills
In
alcohol rehab
, you will learn new skills that will help you in your recovery journey. It may include coping mechanisms, stress management, and how to deal with triggers. You will also have the opportunity to participate in group therapy and individual counseling. These sessions help you understand your addiction and work on any underlying issues. These regular activities will help keep your mind off alcohol and give you a sense of purpose.
Alcohol Rehab Provides Support From Peers
One of the best things about rehab is that you will be surrounded by people who understand what you are going through. They can offer support and motivation throughout your recovery. These peers can also be a great source of information as they may have gone through similar experiences. The healthcare experts will also assist families of individuals in addiction, which can further help rebuild relationships that may have been strained due to the addiction.
It Gives You A New Sense Of Purpose
Rehab can give you a new sense of purpose. It can help you to find meaning in sobriety and start to rebuild your life. When you are in recovery, you will have the opportunity to rediscover your hobbies and interests. You may also find new friends and activities that you enjoy. It can help to keep you motivated in your recovery as you have something to look forward to.
Contact Us Today!
Conquer Recovery is the best
alcohol rehab
center that offers a wide range of services to help you in your recovery journey. We provide a safe and structured environment for our patients and personalized care. Our healthcare professionals will work with you to create a treatment plan that suits your needs. Call Conquer Recovery and book an appointment to learn more about our programs.