Sound Therapy Healing: What is it & how it helps?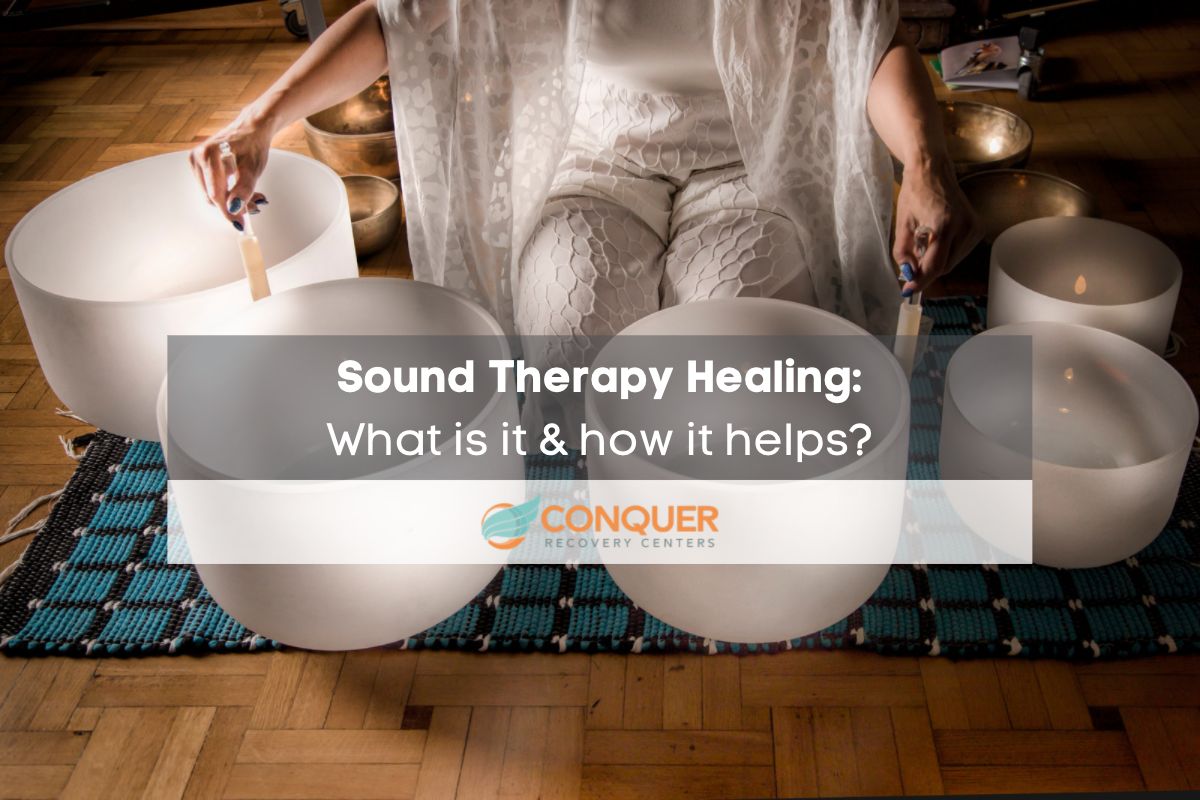 How does Sound therapy helps healing
Individuals are now more aware of mental health issues. As a result, mental health concerns are finally receiving the attention they deserve. As people's lives become more complex, crowded, and hectic, the importance of mental health has grown. To overcome such issues, the need for therapies like sound therapy healing is pivotal. The US, like the rest of the globe, has experienced a rise in cases of severe mental illness. On the one hand, the United States provides its inhabitants with a luxurious lifestyle. Yet, on the other hand, individuals' stress levels have grown due to their hectic and fast-paced lives. The rising incidence of suicides has caught the attention of law enforcement authorities as a result of these factors. The Centers for Disease Control and Prevention (CDC)
recorded
over 47,500 suicide fatalities in 2019, making it among the top ten leading causes of death in the United States.
The rise of the need for better solutions
Given these troubling statistics, the US government has become more cautious and diligent in taking significant actions. As a result, it has built a well-established ecosystem in which Mental Health Clinics and other treatment institutions may thrive. Taking advantage of this, The Conquer Rehabilitation Center has created and grown as one of the top recovery facilities in the United States. Conquer Recovery has market domination and reputation in the field due to its sophisticated services with impactful results. Conquer has introduced a sound therapy healing program to facilitate one's battle with mental health issues in furtherance of its new healing techniques. Read below to know more about sound therapy.
What is sound therapy healing? How does it help?
Sounds of many types surround us. Everything which exists around us makes a sound that could be pleasant and unpleasant and hence, affect our mental peace accordingly. During the earlier times in many traditions,
sound therapy
was used as a regular activity where people concentrated on various sounds such as the chirping of birds, the sound of rivers, trees, etc., to get grounded with the surrounding atmosphere. With time, many traditional instruments were created to generate soothing vibrations which give peace to people. Thus, sound therapy developed as a meditation helping people reconnect and rewind. If we look around, the majority of the sounds are unpleasant noises. Noises like the honking of vehicles, construction sounds, sounds of people arguing, and more harm one's mental health. It was believed traditionally but has now been established by modern sciences as well. These unpleasant sounds act as catalysts for mental health issues. Hence, Conquer has devised a sound therapy treatment plan to use modern and traditional techniques to create positive vibrations. These therapies are assisted by professionals who try to rewind their patients. We at Conquer often suggest a treatment in cases of SOS matters.
For severe mental health cases
In severe mental health cases, we also advise regular sound therapy. Our sound therapy programs are also open for others who are not diagnosed with any mental health issues. One can drop in, pay, and take the benefits of the therapy. Once we are done with the diagnosis, we follow a personalized approach towards treating our clients to drive the best results.
How to contact the Conquer Recovery Center?
Get in touch with us at
(855) 958-4333
, and our professionals will be happier to help. Learn more about our natural healing and result-driven sound therapy healing programs.