Family Therapy at Los Angeles Recovery Center for Addiction: How Important Is It?
Family therapy is considered one of the treatments offered in our
Los Angeles Center for addiction
simply because it works. However, to make it work successfully, it has to be paired with individual treatment to reduce the likelihood of relapse.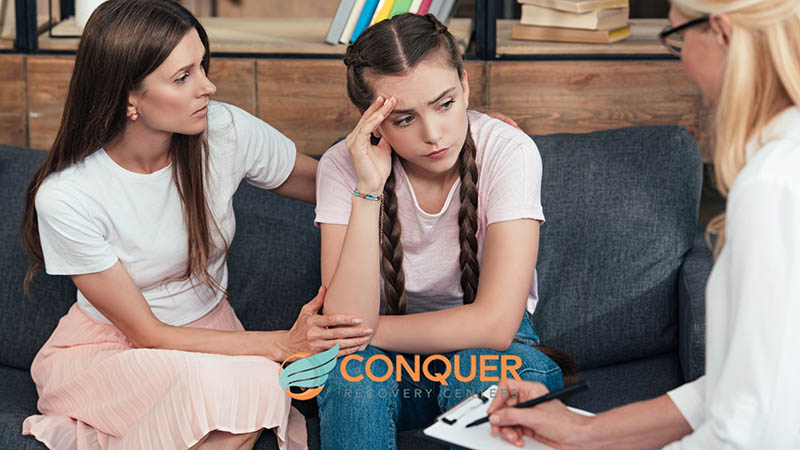 Los Angeles Recovery Center for Addiction
Believes Addiction Affects the Entire Family 
Even the National Council on Alcoholism and Drug Dependence viewed addiction as a family disease. The reason for this is that addiction can affect the individuals who comprise the family system. 
If you are addicted to drugs, your parents or spouse will be put under a great deal of stress. Your addiction can disrupt their routines. And because of the effects of addiction, they cause unsettling experiences. 
As they strive to maintain balance in the household, they have to develop coping strategies that are mostly unhealthy. Because of that, the family unit transforms into a dysfunctional system. 
Your kids can adopt your destructive behavior because of your addiction. 
Unfortunately, children are the most vulnerable. Their normal development will be interrupted because of your substance abuse. 
And the interruption can put them at higher risk of developing not just physical and emotional issues but also mental health problems. 
Family Therapy Used in Addiction Treatment Setting
Even if you don't want your family to undergo therapy to help you cope with your addiction, it is a necessary tool. This therapy can provide a safe place for you and your family to learn to adjust to your recovery from addiction. 
It is a tool that enables family members to help one another to make positive changes to home improvement. It is also beneficial in healing relationships within the unit. 
However, this therapy doesn't necessarily mean that all family members must attend the session. One other member of the unit will suffice. 
The person could be your significant other, a sibling, a parent, or a person you have a close relationship with. 
Several studies showed that family therapy can provide a positive impact on you and your loved ones. It keeps you motivated and engaged throughout the treatment. 
You and your family members will know how the treatment works and how they can be of help to hasten your recovery. 
They can also ask questions about your addiction and voice their concerns regarding your treatment. 
Most of all, family therapy can offer you a high level of support after completing your treatment. Your family members will be cognizant of the strategies to help you stay sober. 
They can also communicate with you better, instead of stressing you out. In other words, family therapy can improve your and their communication skills. 
This is also a great opportunity for you and the other family members to address mental health issues in the family system. These issues can hamper and contribute to relapse. 
Long-Term Success
Involving your loved ones in your recovery will improve your chances of enjoying long-term sobriety. 
And this is one reason our
Los Angeles Recovery center for addiction
includes family therapy as part of our long list of treatment options. Call us today to know more about it:
(855) 958-4333